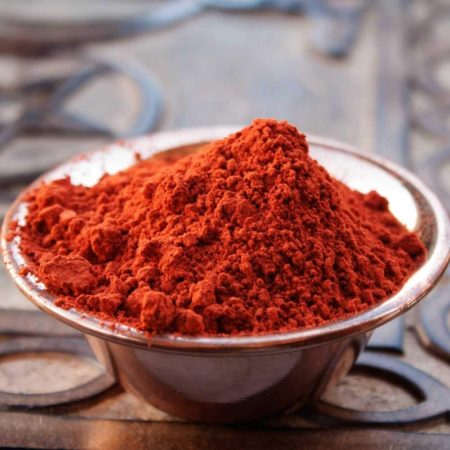 Red sandalwod belongs to the indian subcontinent and is being called as Rakta Chandana here. This is being used in indian traditional medicinal system 'Ayurveda' since time immemorial.It is used both internally and externally in the form of oil and powder.
Although it is mostly used for healing face and skin, it has many other properties as well anti-inflammatory, diaphoretic, astringent, antidepressant and healing.
External use of Red Sandalwood powder
It works miracles when applied as a facial mask. Its properties heals wounds and scars in the facial skin surface. Its other important properties including anti-inflammatry and diaphoretic power removes toxins from the skin in depth. Therefore the products which are derrived out of it are most suitable for pimples or acne.Most of these products include soaps, creams and masks, which prevents and combat skin issues.
psychological advantges of Red sandalwood powder
Red Sandalwood powder is a key ingredient in the ayurvedic health supplement, rasayana. The smell of redsandalwood is very pleasing and it is belived to make a big impact on the brain and thus influences the mind and mood. It has prominent place in the ayurvedic texts.
Red Sandalwood powder for medicinal purposes
A lot of cultures around the world considers red sandalwood as sacred. Without any doubt it can be said that It is a unique combination of aroma and medicine.
Red sandalwood is said to have many therapeutic properties. Its is used as a tonic and for healing various ailments. It is useful in controlling diabaties as it can reduce blood glucose level effectively.It treats disorders of digestion including nausea and dysentery as well as diarrhea. It regulates high blood pressure and acts effectively on fever by reducing it on the pains.
Red Sandalwood in History
Red sandalwood is a part of the spiritual upliftment and protection for several centuries in many ancient cultures.
Many sacred chinese texts mentions the use of red sandalwod in the religious ceremonies and rituals.
Many monks of hindu and buddhist traditions applied sandalwood in the varius energy centres in the body(chakras) as an aid in meditation.