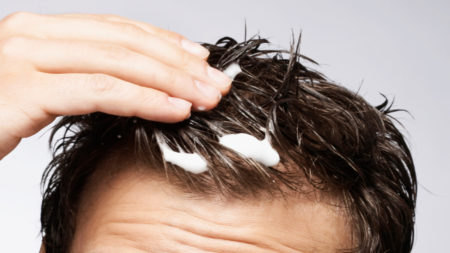 WHAT IS GEL
The gel is suitable for all types of hair, man or woman . He is known to keep the hairstyle intact for hours, if not an entire day. This is a styling product that sets by creating a movement. The hair is shiny and shiny. In principle, the gel is used on short hair because it is not appropriate to create effects on the length.
The gel exists under different aspects: consistent or liquid (gel spray).
HOW TO CHOOSE
A styling gel is chosen depending on the desired effect (eg wet effect gel), the degree of fixation (flexible fixation with concrete fixation), and especially of its hair and scalp. The gel is a styling that contains alcohol. For sensitized hair, opt for soft gels, which fix without altering the hair fiber.
IN COMPARISON TO WAX
Advantages: Rigid hold, makes it easier to sculpt a hairstyle, and gives a wet effect very appreciated by young people. Ideal for fine hair, unlike wax.
Disadvantages : may film, less durable in time than wax, made less natural.
Beware of conventional wisdom: the gel does not make hair fall! The gel can weaken the hair as it prevents it from breathing. However, if you regularly clean the hair and scalp, the hair remains in good shape (especially with a certified organic gel).
STYLING WITH GEL
The method of applying the gel depends on the gel itself, and the hairstyle that one wishes to create.
Most often, just apply the gel on the hair, and carve the hair by hand.
Also be careful not to exaggerate the quantity: most often, a small amount of styling product is enough.
It is applied on dry or wet hair, and a nut of gel is in principle sufficient.
Used on wet hair it will get a wet effect.
The spray gel is used to fix a hair already capped. Just spray on the strands to set or the entire hairstyle.